We've got what is takes for top companies to retain their best talent!
Forward-thinking companies that provide a suite of work-life benefits are increasingly attracting top level employees who are happier, more committed, and stay longer. A recent study by Sodexo, 2015 Workplace Trends Report, found that top companies are looking to implement "family-friendly" benefits to assist dual-working couples in maintaining better work-life balance.
Along with paid parental leave, one of the most important employee benefits is access to affordable back-up childcare. These family-friendly work policies are increasingly shown to reduce absenteeism and increase overall job performance and satisfaction.
Benefits to Employer Sponsored Back-Up Care
Employee Satisfaction
According to MetLife's "10th Annual Study of Employee Benefits Trends," conducted in 2011, employees who are satisfied with their benefits are nearly 3x as likely to express a strong sense of loyalty to their employers, and less likely to leave.
Decreased Stress
A recent study by the "It's Working Project" found that childcare and the support (or lack thereof) from the workplace are the top concerns affecting parents. Support from employers makes or breaks the deal, creating either a manageable new reality or the need for a back-up plan (or even an exit).
Better Retention
The economist Sylvia Ann Hewlett has found that about 1/3 of highly educated, what she calls "high potential," American women drop out of the workforce every year, and 74% say the lack of decent child care is the primary reason why.
Enhanced Recruitment
A recent study by EBRI found that employers who offer a strong employee benefits package have a competitive advantage when it comes to attracting and retaining desirable employees. 
Less Absenteeism
According to a 2007 national survey commissioned by "Workplace Options", 59% of employees and their spouses missed between 3-10 days of work that year due to the lack of adequate back-up child-care or elder-care options.
Positive ROI
Research shows that employers can expect a $3-$4 return for every $1 invested in back-up care due to less absenteeism, better work product, and a reduction in employee turnover. 
When Do Employees Need Back-Up Childcare?
When Their Regular Caregiver is Unavailable
When a Child is Mildly Ill and Cannot Attend Regular Childcare or School
When Their Regular Childcare Center or School is Closed
During Monday Holidays or Other Vacation Periods
Overnight Care for Business-Related Travel
When They Need Additional Childcare so That They Can Meet Deadlines, Travel, or Work Outside of Regular Business Hours
Submit a Corporate Back-Up Care Inquiry
What Our Families Are Saying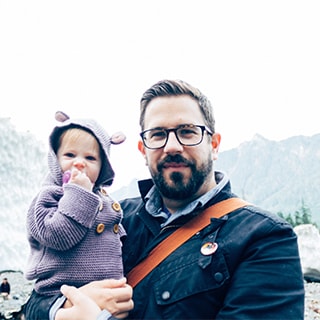 "The professionalism that has been demonstrated by your agency is remarkable. I have worked with top names in every industry and was blown away by the service - I never knew finding a nanny could be treated like the purchase of a luxury product. Kudos to you, WN"
Richard L.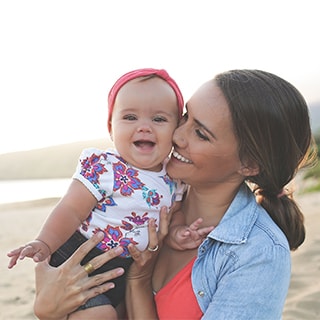 "When  my maternity leave ended and I was about to leave my first baby at home with a nanny, I was honestly petrified. You made this such a safe, easy process and for that, I am forever grateful."
Lauren R.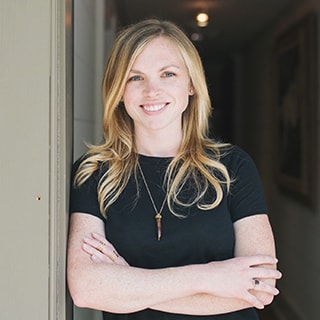 "Thank you for placing Stephanie with us! She has been absolutely amazing and I don't know how we ever managed without her. The girls love her and not a day goes by without Stephanie planning a fun art project or an exciting outing. She also jumps in to help me with dinner and organizing - a true gem. We're referring everyone to you! Thank you, thank you, THANK YOU!"
Heidi
"I couldn't be more pleased with the service that Westside Nannies provides. From their prompt initial response to working with their staff to find the ideal nanny for our 2-year-old son…it was all such a pleasure! When Brooke walked in, my son, who normally doesn't get excited about mama leaving, couldn't stop saying "bye mom, bye dad" and waving at us. She even put him to sleep the first day and I honestly didn't think that could happen – simply amazing! I recommend Westside Nannies to everyone with kids!"
Jesse DeSanti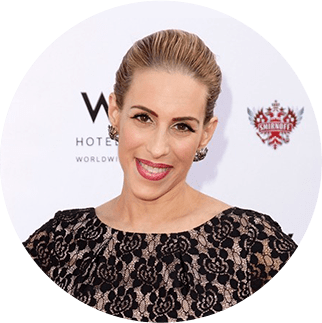 "Westside Nannies has some of the most professional and highly qualified nannies I have ever seen. They are organized. sensitive to employers and a joy to work with! I refer to them all the time and use thir services myself."
Dr. Jenn Mann
Less than 4% of applicants pass our rigorous
10-Point NannyScreenTM.