Westside Nannies believes that every nanny deserves an amazing family.
Our Nannies LOVE Their Jobs.
And We Think That's Pretty Cool.
Westside Nannies is dedicated to recruiting and placing the top nannies in the industry. We are committed to finding each nanny the right fit and to representing only the absolute best! The nannies that we represent are qualified, have outstanding references, and are passionate about working with children. We get to know you so that we can personally match you with the perfect job!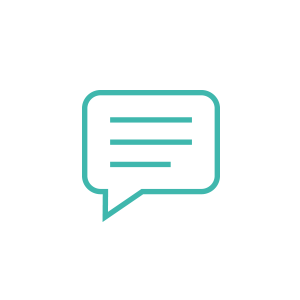 We Get To Know You
All candidates go through our rigorous screening process to be considered for representation. After reviewing your resume to determine if you may be a potential candidate for representation, we will invite you in for a face-to-face interview to learn more about you, your background, and what you are looking for in a family and position.
Reference Check
After a successful interview, we will check your references to confirm that you are just as fantastic as we think you are! Soon thereafter, the journey to finding you the perfect fit will begin.
We Match You With Jobs
Based on your specific criteria, we match you with families who are looking for someone like you. Once we have found you a potential position, we submit your nanny profile to be reviewed by the family.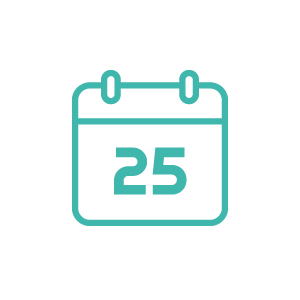 We Schedule Interviews
We will coordinate and schedule interviews with any families that want to meet you, and provide tips to be successful in the process! After the interview, we follow up with both you and the family for feedback.
We Walk You Through the Hiring Process
A family would like to hire you – congratulations! Westside Nannies will negotiate your salary, define the terms of your employment, and coordinate your contract and hire details to ensure you are getting the best package possible.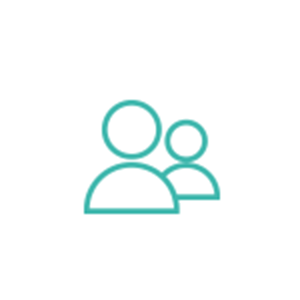 We Provide On-Going Support
Once hired, we are here to answer any questions and will check in to see how things are going, inform you of nanny-related educational opportunities, and invite you to exclusive events for Westside Nannies!
What Our Nannies Are Saying
"Westside Nannies team is fabulous! They are so committed to their nannies that two weeks after signing me, I got hired by a wonderful family. Their efficiency, dedication, listening, kindness, in one word, professionalism, make them the best nanny agency in town!!"
Lola Petitbon
"Westside Nannies has been such an amazing agency to be represented by! I have only been a nanny in their system for a week now, and they have already gone above and beyond in sending me jobs that they think would be a great fit for me, and are so quick to respond whenever I have questions or have applied for a position. When I first walked in the office I was greeted by Ana, with her warm, inviting, and sweet personality. I right away felt so comfortable and appreciated, and really admired how in detail she was with taking down my information and exactly what I am looking for. Just a very personal, and friendly, yet professional agency that cares about their nannies and clients and wants the best fit for everyone involved. They have really been so helpful and so involved every step of the way, and it's only been a week!!! I have so much appreciated both Elyse and Kaitlin sending me jobs and getting things set up in such a timely manner. I am so excited to be apart of the Westside Nannies team!"
Makenzie Vessels
"This was my second time using Westside Nannies for my job search. The entire team is very attentive. I am a mom so I had some restrictions with my availability which made finding a job more challenging but they stuck with me and worked hard to help me find my dream job. They negotiate for you so if you are like me and are not comfortable doing it yourself...this may be an added perk. 🙂 Since I started the job, they called me multiple times to make sure I was happy. I recommend them highly to any nanny looking for a job or a family looking for a nanny. Thank you WSN!"
Kuldeep Stapf
"I applied to this company a month ago and all through process, they have been doing the best for me to find the right job and family. As a nanny I feel so lucky to be represented by a wonderful company like Westside Nannies. Everyone at Westside Nannies is wonderful and so professional. They have always help me with any questions and concerns. Thank you so much for all you do and for your kindness. I'm so exited and looking forward to know that I will be placed in the best Family in LA. Thank you! You guys Rock! :)"
Indira Garcia
"As a nanny, I couldn't have asked for a better experience with an agency. The women at Westside Nannies are so incredibly helpful, supportive, kind and responsive. I initially reached out to Westside prior to moving from the East Coast to Los Angeles, and I am incredibly grateful for how seamless of a transition it was for me professionally with the support and assistance of Westside Nannies. Jacey and Kaitlin helped me find the perfect fit for a permanent full time position, and Jacey has continued to assist me with temporary part-time positions on the side. Jacey and Kaitlin have been so wonderful, as well as every other employee I have encountered in my experience! I have and will continue to recommend Westside Nannies to all my friends that work in childcare."
Michaela Barry
"I started working on Westside Nannies Temp team almost a year ago. Being able to pick up babysitting jobs that work around my schedule has been amazing! West side has been fantastic at responding quickly to any inquiry I might have regarding a job. I can communicate to them through text, phone, email or the app which is reliable and easy for me! Many of the families I babysit for compliment how quickly Westside Nannies gets back to them and I can agree with them on my side too! And of course, they are always so friendly and professional. Thank you for all the opportunities Westside Nannies!"
Katie Squires